It's been thought – and well-discussed in the media and across the advertising, marketing, and insights industries – that a 2023 recession would come. However, as we head into the second half of the year, the signs of economic downturn, as a whole, are not coming to fruition, largely due to a continued strong job market. 
That being said, that's not the case in every industry, in particular the tech and media industries, where jobs have been cut at an alarming rate. The number of announced job cuts has quadrupled so far this year, according to Challenger, Gray & Christmas. But the economic indicators suggest many people who are laid off are quickly getting rehired.
All of that could change, and quickly, and many indicators still exist that a recession is on the horizon. As we stand on the edge of a recession, it's important to be prepared for the potential need to pivot during times of economic uncertainty. During those times, it's critical to engage and nurture your existing customers. That's because acquiring new customers costs more than ever before, with 41% of marketers indicating a double-digit increase in customer acquisition costs over the past two years, according to recent research by Forrester Consulting on behalf of Publicis Group.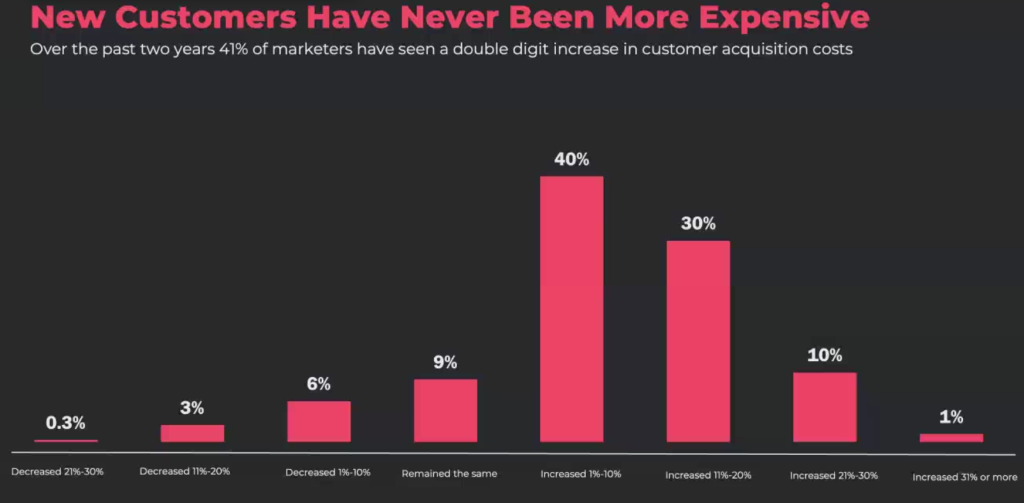 When economic downturns hit, it's often tempting to decrease ad spending and marketing efforts. The problem is, it's counterproductive because marketing is part of the solution to navigating a recession and coming out of it with the potential to rebound quickly. 
According to Kantar BrandZ 2023, "Strong Brands" – those that offer a range of well-designed products, that deliver a great product experience, fitting into consumers' everyday lifestyles easily, all communicated effectively by the brand – provide stock market resilience during economic downturns, as well as decline more slowly as markets begin to go down. Strong brands also recover more quickly when markets rebound.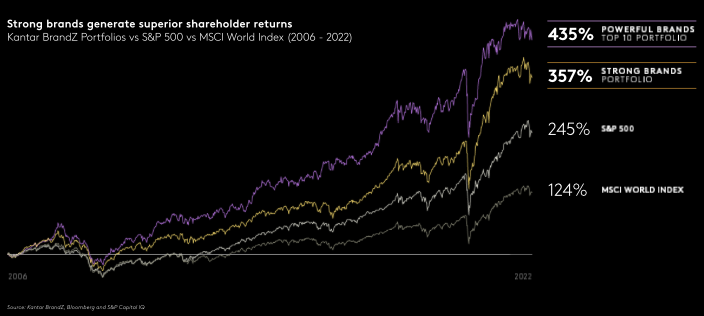 It's important to remember to be prepared for economic downturns, but also to keep in mind that every recession has an end. Brands that deliver great experiences aligned to their brand promise will suffer less and gain market share. Cutting marketing budgets can not only set you back, it can set you up for failure when the market inevitably rebounds.